THE VELEBIT MOUNTAINS
The Velebit Mountains, Croatia
Lukina Jama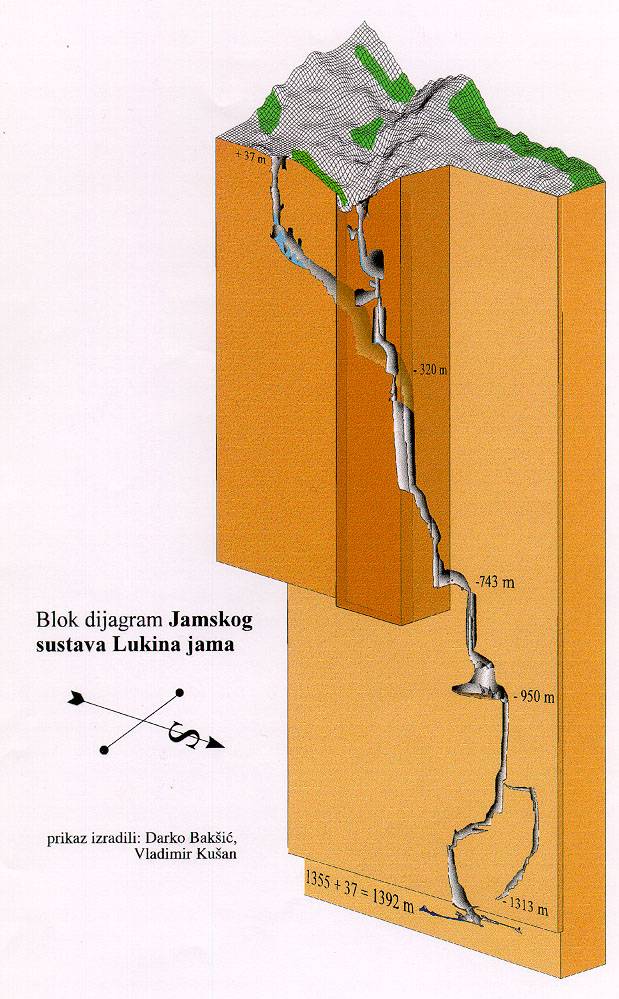 Lukina Jama is one of the deepest caves of the world.
In 2001 July Lithuanians led by Aidas Gudaitis arranged an expedition to Croatia. During this expedition then Lithuanian record of the deepest descent into a cave (-1350 m) was reached. This record was broken only in 2008 by the descent of -1810 m into the cave Krubera-Voronya (Abkhazia).
The depth of Lukina Jama is -1392 m (1355 m + 37 m = 1392 m).
The scheme of Lukina Jama
The photos of expedition to Lukina Jama